Levanacooks
, using
Levana Nourishments
Garden Vegetable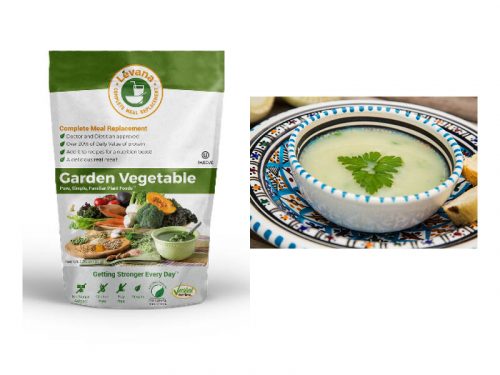 Fennel Soup is pure seduction.
Many Americans have yet to get turned on to fennel. Any chance I get to sneak in those veggies that are somewhat neglected in America, and beloved beyond, I am there: So for today, that will be Fennel! Fennel and anise seeds are a constant in many of our Moroccan dishes, both sweet and savory, and make our bread beautifully fragrant. It works its unseen magic and yields a silky texture and sweet – but not cloyingly sweet – flavor. Its caloric content is ideally low. A real nutritional bargain too!
We want to keep this fennel soup nice and pale (no colors), a sort of trompe l'oeuil Vichyssoise, so be sure you use yellow zucchini.
My Fennel soup is good year-round, as it is perfect served hot or chilled.

Adapted from
Ingredients
2 quarts (8 cups) water

1/3 cup olive oil

Heads and leaves of 3 large fennel bulbs (save some leaves for garnish), cut in chunks

3 large yellow zucchini, cut in large chunks

2 pouches Levana Nourishments Garden Vegetable

1 tablespoon anise or fennel seeds

Salt to taste

1 15-ounce can coconut milk

Ground pepper to taste
Instructions
Bring all ingredients to boil. Reduce to medium and cook, covered, 30 minutes.
Cream the soup with an immersion blender. Adjust the texture and seasonings. Serve hot or chilled, topped with fennel leaves.