adapted from Levana Cooks, using Cocoa Coffee Levana Nourishments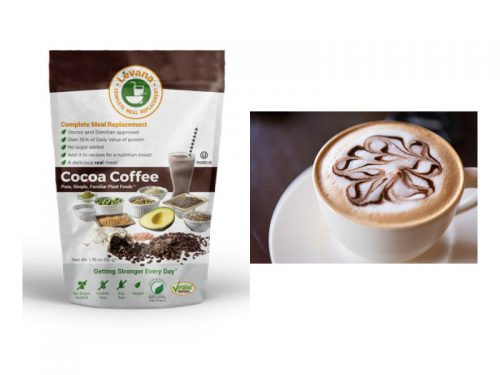 Hot Chocolate? I never wait for a reason to enjoy a cup!
It is the perfect comfort food on a cold rainy day, but it will do just great any other day as well, thank you very much!
A friend recently brought me a box of insanely expensive hot chocolate mix.
I couldn't wait to try it, and . . . I was frankly underwhelmed. What's the big deal, I thought. It certainly didn't beat boiling some milk or dairy-free milk with some good cocoa powder, a little sugar, and maybe a little vanilla extract or other flavoring. Yes, that's the whole story! No problem making your own natural mix the instant way, using milk powder—dairy or not—and mixing it with boiling water, making a delicious cup of hot cocoa in a jiffy. I still make it for my children, who now enjoy it with their children. Love of hot chocolate is forever. Thank G-d for small blessings!
This is my favorite hot chocolate mix, which I always have on hand. Get racy and add to your cup the flavoring you like, one at a time, and get a new variation on the classic each time.
I am showing you here two convenient ways of making your own hot chocolate mix: Just add milk, or just add water, both equally delicious.