Adapted from LevanaCooks, using Levana Nourishments Vegetable Medley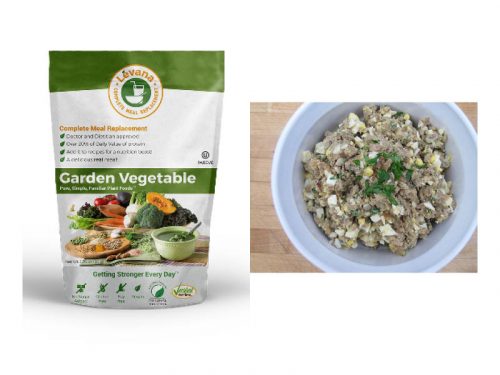 Chopped liver, provided it's well made,  shouldn't be treated as… chopped liver.
In a sandwich, with tiny gherkins and shredded lettuce, it is one of my favorite treats.
Buying livers ready broiled:
Lately I have spotted, and used with great luck, vacuum-packed and beautifully packaged broiled livers. This way of conditioning them makes them much less perishable.
I  use mayonnaise very sparingly as a rule, but I insist on using it here:
It lightens up the color of the finished dish, and binds all together; do not use a drop more mayonnaise than necessarily to make it all come together. I use low fat mayonnaise.
Now that we had this little talk, scroll down for a lighter take on chopped liver.
Ingredients
2 pounds chicken livers, absolutely fresh (OK to buy frozen as long as they are raw, and let them thaw)

1/3 cup olive oil (if you are lucky enough to have duck fat on hand, use it, alone or in combination with the olive oil)

2 large onions, sliced thin (use a food processor)

2 pouches Levana Nourishments Garden Vegetable

good pinch nutmeg

2 good pinches ground bay leaf (bay leaf powder is easy to get)

4 hard boiled eggs

salt and pepper to taste

1/4 to 1/3 cup mayonnaise, low fat OK, just enough to make it come together
Instructions
Broil the livers on both sides, until just tender (do not overcook or they get bitter), and set aside.
Heat the oil in a large skillet, and add the onions. Fry the onions on a medium flame, stirring occasionally, until dark (do not neglect this step: Dark fried onions add a key layer of flavor here).  While the onions are still hot, stir in the meal replacement, nutmeg and bay leaf powder and let the mixture heat 1-2 more minutes, so the spices release maximum flavor.  Set aside>
Place the livers, eggs, salt and pepper in a bowl, and mash with a hand masher until finely chopped (don't let it get mushy). Stir in the onion mixture and the mayonnaise, and combine thoroughly. Store refrigerated in glass jars. Enjoy it all in the next three days.
Makes about 1 1/2 pints
Chopped Liver Light:
Chopped liver has an intense and distinctive flavor that it can easily withstand a half-and-half combo with tofu without any loss of texture or flavor. This is the way I make it all the time, and I always watch it disappear with great pleasure.
Use 1 pound broiled chicken livers, and 1 pound extra firm tofu, thoroughly drained. Proceed with the recipe as instructed.