Kale, yes! Let's learn about the wondrous kale health benefits
By this point we are all well versed in the latest health trend: kale incorporated into anything and everything! But did you know that kale is a powerhouse plant of health benefits and nutrients? Mindbodygreen.com provides us with information about all of kale's miracle-working properties. (Check out the link for more info!) The fiber content in kale off the charts, while simultaneously being low in calories. In just one cup of kale, you are only intaking 36 calories, but also 5 grams of fiber! Kale also has high contents of Vitamins K and A. Vitamin K helps to maintain the inner functioning of the body (assisting in preventing cancer), while Vitamin A helps out your vision and lungs. This leafy green vegetable is also a powerful source of antioxidants, and is an example of an anti-inflammatory vegetable.
The kale health benefits are innumerable! Impressed yet? Time to incorporate the mighty kale into your everyday diet.
Kale Recipes
First up on our standout kale menu is Kale Fish Soup. Consider this soup to be a main-course dish, especially when added with pouches of Mushroom Medley Levana Nourishments for maximum protein and nutrients. Secret tip for this soup recipe: add the fish in last, because it cooks immediately. You'll be left with melt-in-your-mouth texture.
Chock-full of only pure and good-for-you ingredients, why not add Pumpkin Loaf with Lentils and Kale to your growing list of favorite kale recipes? As an added bonus, this sweet treat is gluten-free and vegan friendly! Is this dish a main-course or dessert?! We'll let you decide. Vanilla Bean Levana Nourishments pouches are the perfect addition to this already health recipe- so keep packing in those nutrients.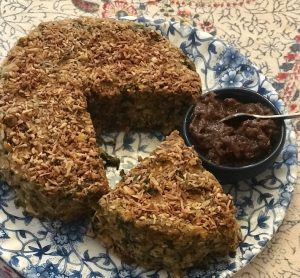 How can we have a kale recipe guide without mention of a kale salad?! Check out this loaded Mock Crab Kale Salad recipe. The kale's leaves are strong and sturdy- perfect for all of your imaginative salad creations. The combined mock crab and kale flavors are truly divine. Just make sure not to forget to massage the kale leaves for extra perk.Kale Apple Muffins will be a fun and unexpected addition to your next dessert course. These delicious and nutritious muffins are both sweet and savory, and a perfect way to get an extra dosage of everyone's favorite leafy green vegetable. Who doesn't love a vibrant green muffin?!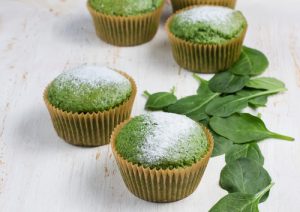 For more kale recipe inspiration, check out the following recipes, all with added protein-packed Levana Nourishments pouches: Fish Stew with Kale and Seaweed and Stir-Fried Kale Seaweed Shiitake. For nutritious on-the-go treats, create a healthy green kale smoothie, and easy kale chips to munch on. To that we'll say kale yes!
-Talya Hyman