Healing Foods are my life work.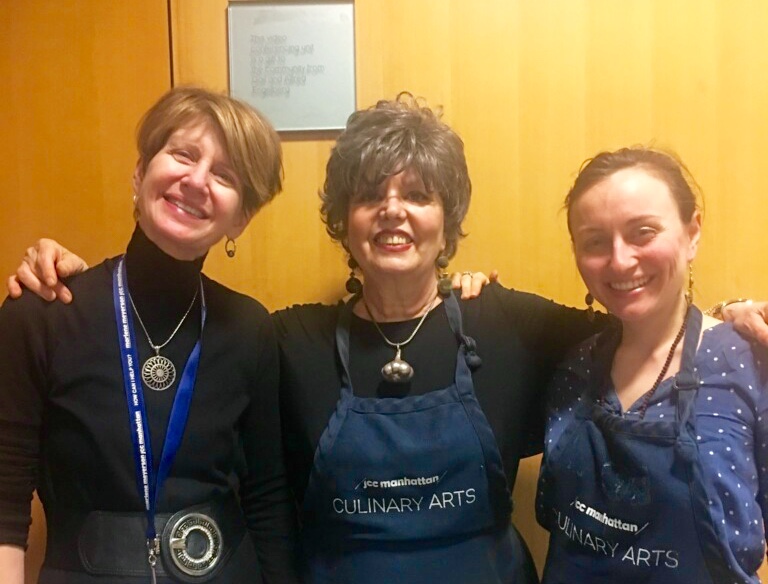 Caroline (Director JCC Wellness Program), Moi, and Maribel
This is by no means an overstatement or an exxageration. Levana Nourishments was not a new phase of my professional journey, but indeed its culmination.
The goal was to make healing foods based on Levana Nourishments Product
I wanted to show our demo guests how to make as many dishes as possible, and demonstrate how greatly simplified and how super nutritious they get when the starting point was a pouch or two of Levana Nourishments. Call me mischievous, but I did get a kick out of Caroline begging me to curtail my menu, pleading it was much too ambitious, and we will never have enough time to make all dishes during the demo. I felt somewhat smug when I  finished all my cooking with about 20 minutes to spare. I even received a message from Caroline the next day: "Dear Levana, You are a tour de force!  What an amazing evening. I don't know how you pulled it off but you did. I learned so much from your can do spirit!"
Giving a Cooking Demo on Healing Foods at the JCC Manhattan had a special significance for me: Not only because I gave countless demos at the JCC in the past, but because I conducted a special project there many years ago, The Million Cookie Project, which was very dear to me, and which immortalized me as the Cookie Lady: Nice to be remembered for something sweet and meaningful!That's right: that is indeed the beauty of starting out with our product; it affords you a considerable reduction of preliminary steps (peeling, chopping, sauteing). Each pouch contains such an array of fantastic superfoods that more than half your work is done right there. More on this later.
The JCC Manhattan, in addition to being a distinguished destination, and a beehive for countless wonderful programs, classes, workshops, demos, lectures, fairs (I had a booth there this past January 1st), fitness rooms, and much more, also hosts a Cancer Awareness Program, run by the wonderful Caroline Kohles. It was so much fun planning our demo together. And thank you beautiful Maribel for all your assistance! No wonder the JCC is such a great fit for my Healing Foods Missionary Work!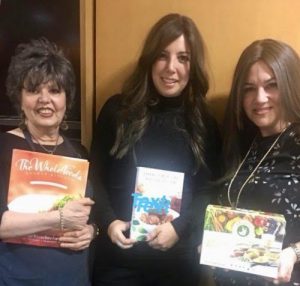 Among several of my regular fans, it was a pleasure having in our crowd Nutritionist Beth Warren (look out for her beautiful second book, Secrets of a Kosher Girl, coming out in June!) and Esti Berkowitz. A room full of accomplished and talented people!
Great feedback about our upcoming line of all-natural snacks!
Still a work in progress, but tasting and looking fantastic. I brought samples of:
Granola
Hazelnut Chocolate Spread
Health Bars
Berry Jam
Citrus Marmalade
All natural. No sugar. No sweeteners. Scrumptious. the Holy Grail. Stay tuned!
Here is our healing foods menu:
Each took only a few minutes, and each was much more elegant than the sum of its modest parts. All of it was gluten-free. And except for the frittata (duh!) all of it was vegan. And last but not least, it was ALL kid-friendly. You know me and kids in the kitchen go way back, and I started The Children Real Food Revolution, right?
I am adding notes about each dish. Not even a smidgen of ingredients goes to waste. You might enjoy a whole blog post I wrote about efficient meal prep on this subject. You will also love how elastic each dish can get. My recipes below include all variations.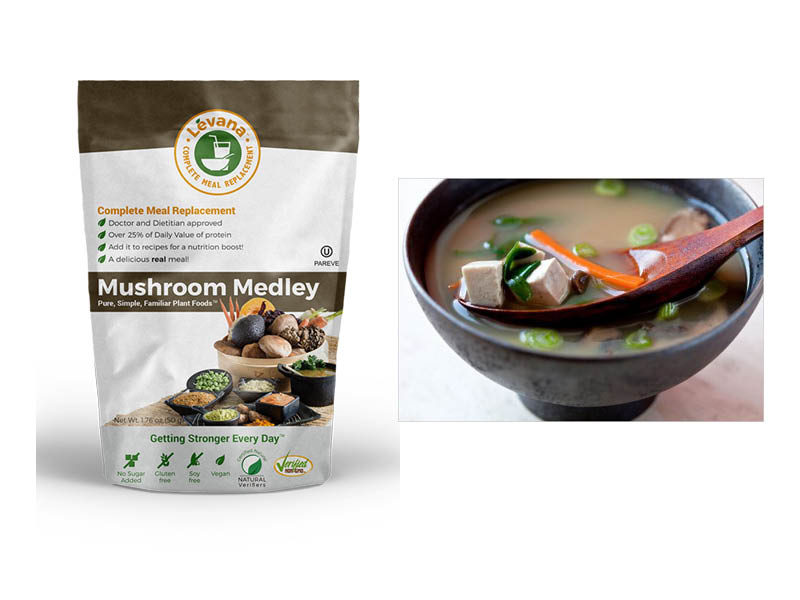 Miso Soup  using Levana Nourishments Mushroom Medley I had lots of kale ribs left from my salad below, for which I only used the leaves. I threw half the kale ribs in the soup (use of kale ribs number 1), and fished them out at the end of cooking (OK to discard them at this point, they made their valuable contribution to the cause). They infuse the broth with a wonderful briny flavor and a deep color.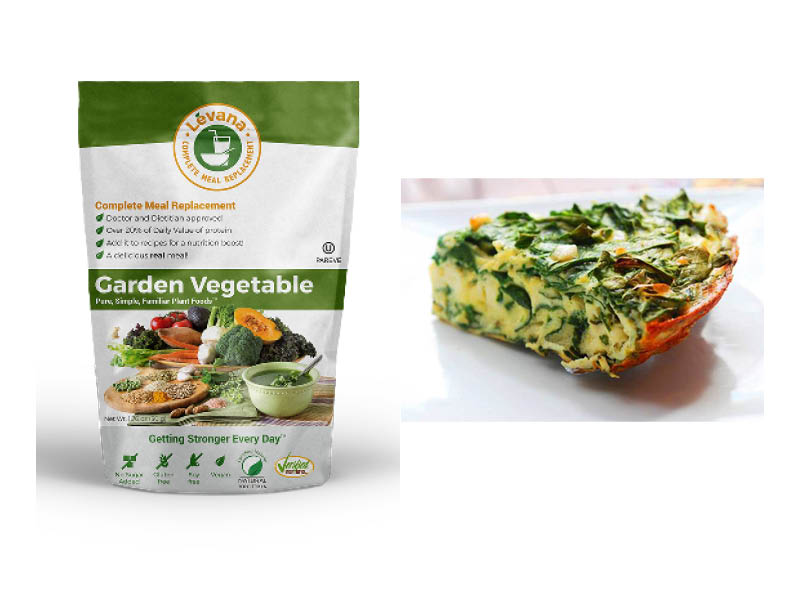 Frittata   using Levana Nourishments Garden Vegetable   The great low and slow fluffy egg classic, with corn, chopped herbs and some minced kale ribs (use of kale ribs number 2)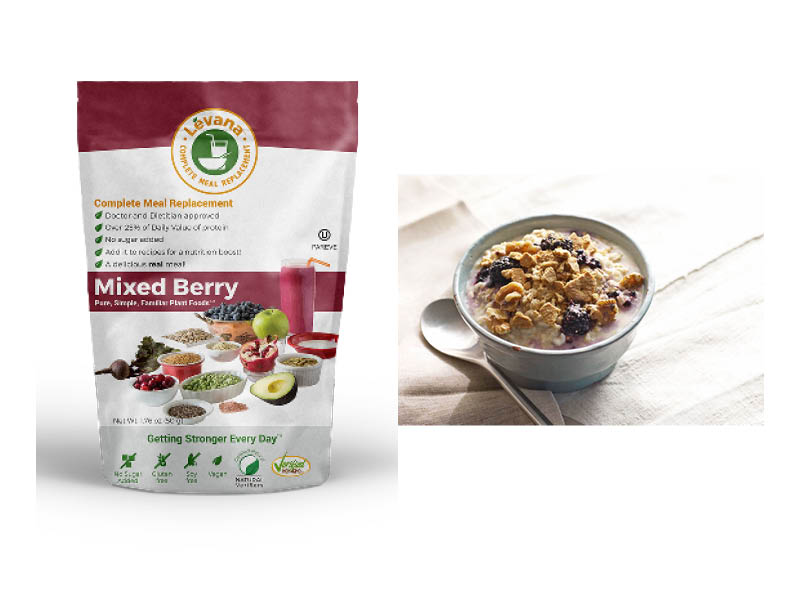 Hot Cereal Three Ways  My Breakfast of Champions. I used all steel-cut oats, and made three variations (hope you are impressed): basic (using Levana Nourishments Vanilla Bean); with apples, almonds, raisins and cinnamon (using Levana Nourishments Vanilla Bean); Chocolate and coconut (using Levana Nourishments Cocoa Coffee). I am always on a mission to make an oat lover out of everyone in  my field of vision. There is nothing I don't do with oats. Just check out my story on Oat-standing oat recipes: You'll be happy!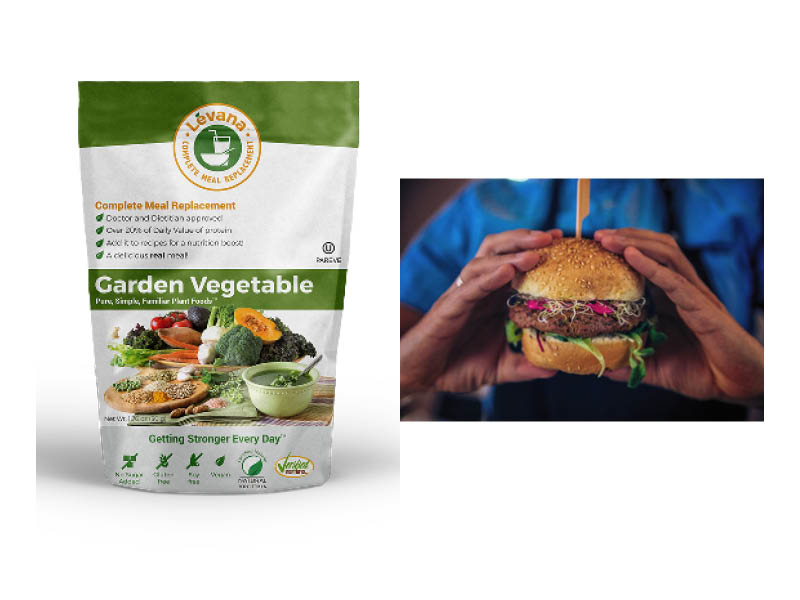 Black Bean Burgers  using Levana Nourishments Mushroom Medley BBB! Mmmmmm….. I used oats, and added minced kale ribs (use of kale ribs number 3)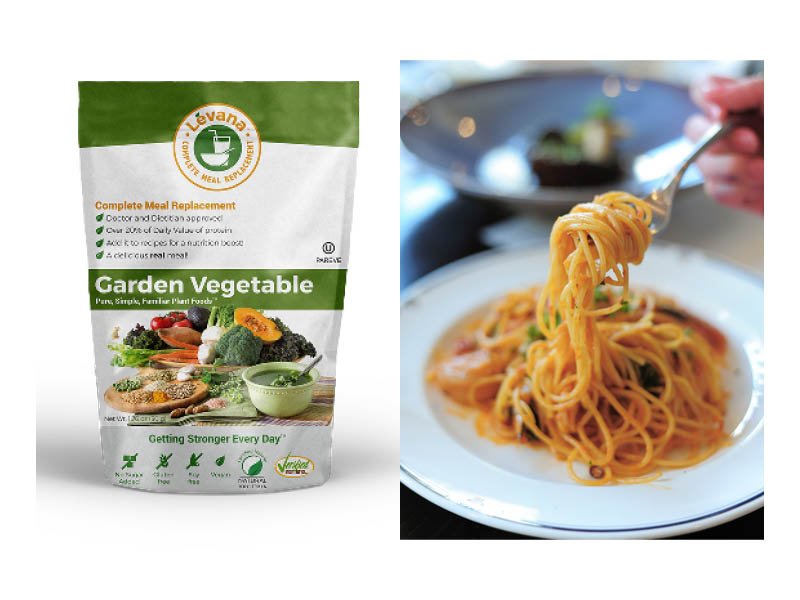 Pasta with Sun-Dried Tomato Pesto Sauce using Levana Nourishments Garden Vegetable Rice Noodles dipped in and out of hot water, the pesto sauce, a little of the pasta water, a drizzle of olive oil for a perfect finish.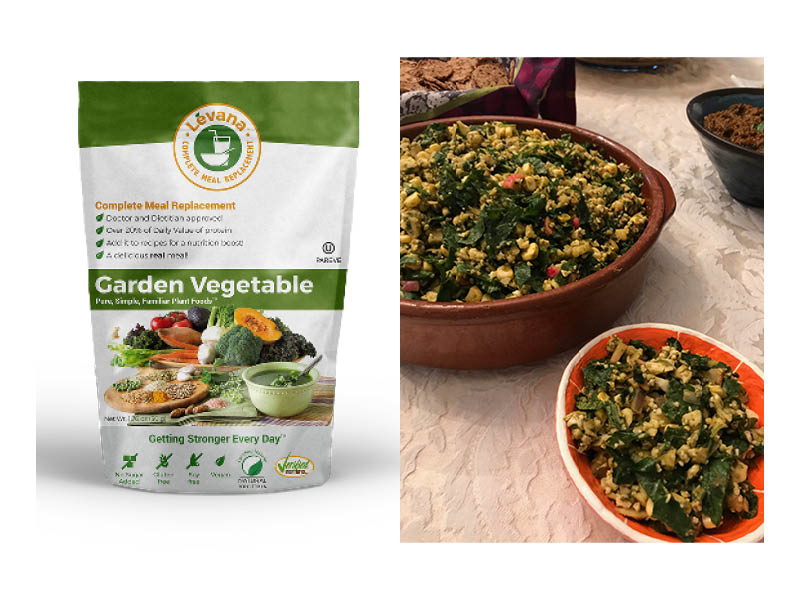 Herb Cauliflower Kale Salad using Levana Nourishments Garden Vegetable I spread it on nice and thick here, with all the herbs in the recipe, sliced kale leaves, diced green apple. No such thing as making too much cauliflower kale salad: The kale leaves are sturdy, and won't wilt on you the next day or even the day after that, so enjoy it!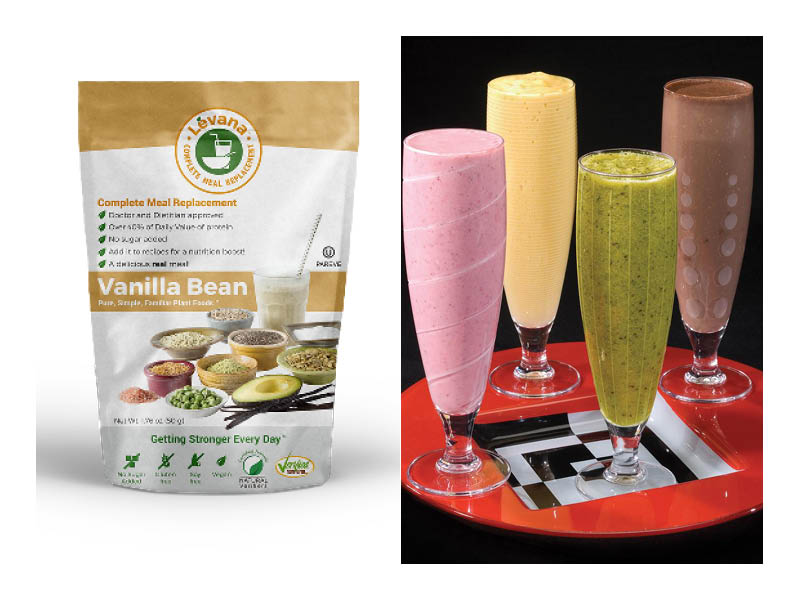 Berry Smoothies  using Levana Nourishments Mixed Berry   Nothing more than coconut milk and the berry blend. It is THAT good!