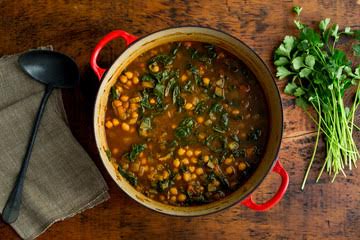 Chickpeas are the wunderkind of the grain world.
Whether you eat them canned or cooked, chickpeas are a versatile and powerhouse vegetable and protein. Go chickpea, little giant!
And all of pennies, that is the best part!
Here you will find a host of chickpea recipes to enhance the nutritional value of all of your snacks and meals. So, what are some of the chickpea benefits and health bonuses? According to Livestrong.com's "Benefits of Chickpeas" article, chickpeas, or garbanzo beans, are a legume chock-full of vitamins, minerals, protein, and even fiber. With knowing this, how could we not add chickpeas into our diets?! Healthyeating.sfgate.com says that, "A cup of cooked chickpeas provides 12.5 grams of fiber- half of the daily fiber intake recommendation for women or one-third the daily fiber recommendation for men." Eating lots of fiber helps to control blood levels. Chickpeas also include a whopping 15 grams of protein per 1 cup serving. Keep reading to discover how to incorporate this powerhouse legume into a multitude of different healthy and delicious recipes. You'll see just how flavorful the chickpea really is!
Prepared to be amazed at this clip about Chickpea Power by Innoprovo.com
Build your standout menu with chickpeas galore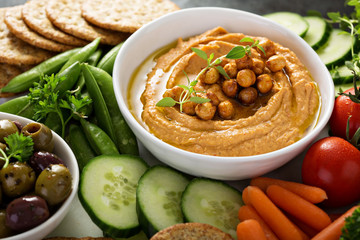 First up is a delicious Hummus recipe, all variations included (spicy, avocado, nutty, artichoke, roasted vegetable, and more!). Chickpeas are known as the standout ingredient in hummus, but they often become overshadowed by other ingredients found in store bought containers. Why not create our own healthy and yummy hummus recipe to maintain the nutritional value of chickpeas? By simply mixing a few ingredients together with the chickpeas and finishing the creation off with some spices, you have yourself a delicious homemade dip and spread. Incorporate pouches of Garden Vegetable Levana Nourishments for extra flavor, protein, and nutritional benefits.
Next on our chickpea recipe menu? Delicious Moroccan Chickpea Soup, of course!
How genius: all the protein and health benefits of our favorite legume, but in vegetarian soup form! All the traditional spices of Morocco combined with chickpeas makes for a divine concoction. All you need is a few simple ingredients, spices, and Garden Vegetable Levana Meal Replacement to find yourself in chickpea heaven.
For more delicious Levana Nourishments inspiration, check out the Chickpea Tajine and Swiss Chard, Moroccan Chickpea Sesame Cookies, and Moroccan Lettuce Chickpea Salad recipes!
Chickpea snack recipes, please!
Never again will you crave the crunch of chips with this Simple Roasted Chickpea Recipe under your belt. (Courtesy of allrecipes.com.) Roasted chickpeas are especially when coated with spices for an extra kick of flavor. Say hello to your new favorite snack food. Let's get munching! P.S. Try using this roasted chickpea recipe as a garnish on top of any salad. Could they be the new croutons? I use them as such all the time!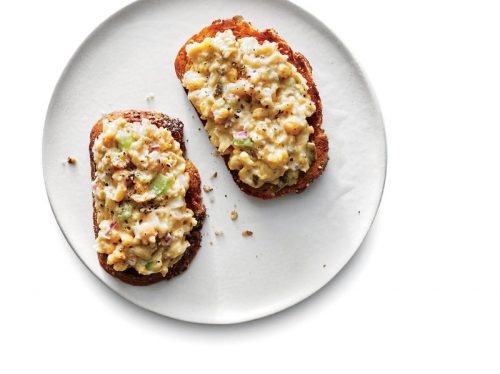 Toast is super trendy at the moment (avocado toast, anyone?). But have you ever tried CookingLight.com's Smashed Chickpea Salad Toast recipe? (Photo courtesy of their website.) Super filling and oh-so-good for you, you'll be making this healthy toast snack for more than just taking that cute picture. Top this chickpea salad off on toasted whole-grain bread, or even crackers for an on-the-go treat. (Choose a vegan mayo alternative to make this a vegan recipe.)
And did you know chickpeas are great for baking as well?
You will love our chickpea sesame cookies!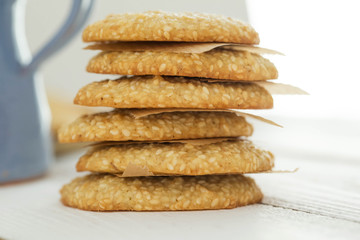 And our Gluten-Free Vegetable Scones!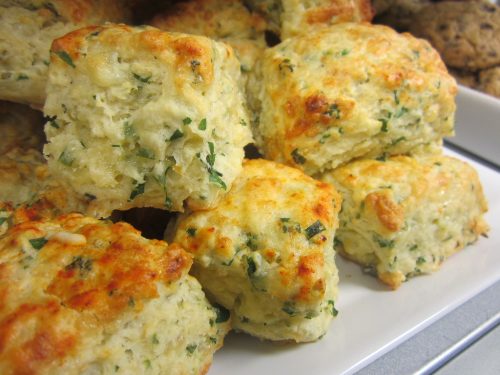 -Talya Hyman