Complete NutrItion in a Single Packet
When you can't eat a "regular" meal, Levana™ Meal Replacement is sensible and delicious. While it was originally created as an all-natural and complete nutrition solution for those struggling with a health crisis, our products are being appreciated by a wide range of people who want to eat smart and easy.
Cookbook author, popular blogger, renowned restauranteur and food pioneer Levana Kirschenbaum created this unique, all-natural and complete meal replacement to help her husband stay nourished while battling cancer.
Her goal: create a healthy, all-natural alternative to lab-manufactured meal replacement products–primarily made of corn syrup and chemicals– given to people facing a health crisis. Levana™ Meal Replacement comes in five flavors:  3 cold blends and 2 soups.  They are all packed with natural nutrients.  REAL FOOD.  REAL NUTRITION.
Made from pure, simple and familiar foods derived from plants, it has a smooth texture, tastes great, is easy to digest and may help with regularity. One pouch is a completely balanced meal. Enjoy!
Want to try Levana™ Meal Replacement without buying a whole box?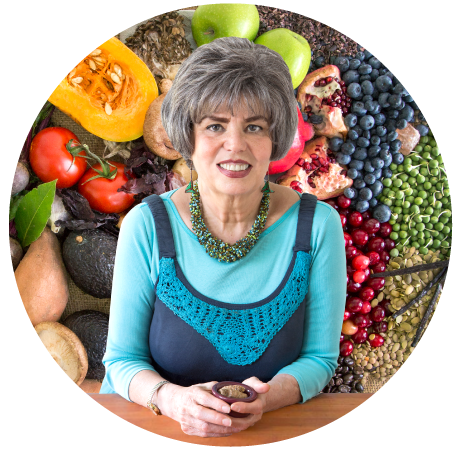 COMPLETE
NUTRITION
Independently verified for optimal balance of calories, protein, fiber, fat, nutrients and vitamins. Mix with liquid for a complete meal.

PLANT BASED
Includes only all-natural foods like sunflower seeds, chia, hemp, flax, avocado, berries, wild mushrooms and vegetables.

TASTES GOOD
Developed by a professional chef in a kitchen, not a lab. Levana™ Meal Replacement has a smooth texture and is delicious!

EASILY
TOLERATED
All-natural fiber-rich ingredients and no added sugars promote regularity and good health.

MEETS ALL
STANDARDS
Certified all-natural, kosher, gluten-free, vegan, sugar-free, soy- free, dairy-free, non-GMO.

EASY TO USE
Single-Serve Packets! Easily customizable meals for at home, at work or on the go!